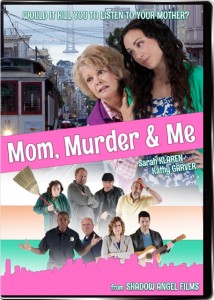 Big News! Mom, Murder & Me is now available on DVD!
We've screened at film festivals worldwide. Now it's time to bring our feature film to you!
Watch the story of free-spirited Annabel who teams up with her overprotective mother to solve a mystery, despite a murderer who might be on to their amateur sleuthing. Set in beautiful San Francisco, this movie is fast-paced fun for the whole family!