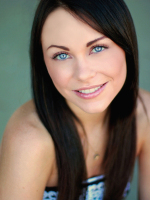 Sarah Klaren
Annabel
Sarah is a film and theatre actress and singer-songwriter of over 18 years, most recently finished a run of the stage production "Sherlock Holmes: the Final Adventure" as the infamous Irene Adler at Douglas Morrisson Theatre.  Notable past performances include the short films THE BLACK HEARTS, SHADOW SINGER, and FLAPJACK, which was featured at last year's Cannes Film Festival, as well as a stage/multi-media production of DRACULA for which she earned an Elly Award nomination for Best Leading Actress in a Drama for her portrayal of Mina.  Upcoming releases include the indie feature films RETURN TO NOWHERE and DARK HARVEST, and the fantasy web-series MAGEHAVEN.  Sarah has worked with many production companies in film and theatre throughout the Bay Area as well as LA, and is thrilled to be working with Shadow Angel Films on MOM, MURDER & ME!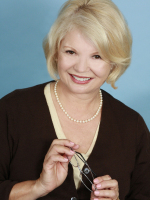 Kathy Garver
Joan
Award winning actor Kathy Garver is best known for her starring role as Cissy in the CBS prime time television series Family Affair, but Kathy has also garnered critical acclaim in film, theatre, and voice over. From her debut in the celebrated movie THE TEN COMMANDMENTS to roles in PRINCESS DIARIES and EXECUTIVE RANKS, Kathy has also created starring roles for five animated TV series including her acclaimed voice for Firestar in SPIDERMAN AND HIS AMAZING FRIENDS. Kathy continues her stellar work in the entertainment field, recording audio books, appearing in films and teaching at Voice One Studios in San Francisco. Her first book, The Family Affair Cookbook is a best-seller and she is working on her second one, Surviving Cissy – My Family Affair of Life in Hollywood.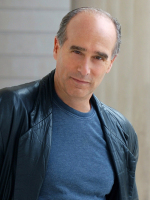 Gino Scandur
Pete
Gene (Gino) has been a professional actor for many years working in stage, TV, and film. He's worked in NY on Broadway, TV (Emmy Nominee) and in films. He has also worked as a writer, director and producer with his own production company for the last 30 years. He lives in San Francisco with his wife Maria.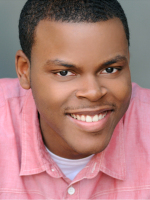 Olando Graves II
Buck
Born in Oakland, California raised as an only child, Olando developed his passion for acting. He believes that his duty as an actor is not to be looked at as mere entertainment, but with each performance create life changing events. It is his belief that operating on talent alone will not bring you continued success in life; for what compliments talent is an exceptional work ethic. Olando has appeared in numerous films throughout the Bay Area. Recently, Olando booked and shot his first commercial. When not performing, he encourages others to live out their dreams.
He says, "Why settle doing something you like, when you can be truly happy doing something you love".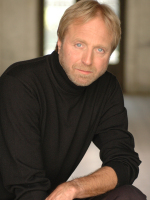 CS Boris
Ivan
Boris earned his BS. In Design from Buffalo State College, NY. He has designed several sets for EXIT Theater in San Francisco; CHAIRs, THE ORATOR, and TWO LOST IN THE FILTHY NITE to name a few. His film work includes CANARY- THE MOVIE and AMERICAN IN PUERTO RICO. He has appeared on television in I ALMOST GOT AWAY WITH IT, TRAUMA, CROSSWORDS. On stage, he's performed in WILD ROOTS and BLOOD TYPES. He has also made several industrials for ORACLE, Hewlett Packard, Men's Wearhouse and appeared in television commercial for SURVIVORMAN.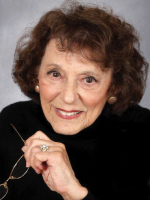 Liz Rolfe
Martha
Liz Rolfe is a SF Bay Area-based actress with many commercials, film, and stage credits. She particularly likes comedy plays and musicals. Like the part she played as the dowager in the musical Me and My Gal. Liz has appeared in many theatres on the San Francisco Peninsula, and had the unique experience playing all three women's roles at the same time in Neil Simon's play Plaza Suite. Her feature length San Francisco based movies have included, Tenderloin, and Madalena Z, and episodic television including Night Caller NBC, and a feature role in television series Trauma NBC.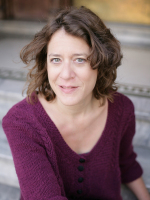 Heidi Wolff
Wanda
Heidi has recently appeared in the short films, Sal y Limon and You Should Stop and the upcoming feature film, Reifier. She has worked with many Bay Area theater companies, including: Brava, Last Planet, Thrillpeddlers, and California Conservatory. Recent projects include The Laramie Project 10 Years Later at NCTC, The ABC Trilogy at the San Francisco Fringe Festival.
Additional Cast
Carlos Hailey
Pedro
Artem Mishin
Sergei
Geoff Gilbert
Detective Pratt
Don Damico
Frank
Richard Goeb
Shep
George Maguire
Mac
Stacy Thunes
Val
Kymberly Jenal
Renee
Frances Reyes-Bolinger
Pam